Saturday, December 21st from 11am 'til 1pm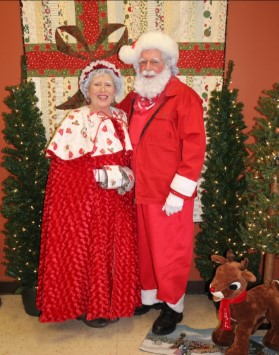 If your child has a last minute item to add to their Christmas list you can come and see Mr. and Mrs. Santa Claus at the Hub City Railroad Museum.
You can also see artifacts of area railroading, learn about the importance of the Southern Railway Hayne shops and the peach industry from Spartanburg. Our new display on the inventors of South Carolina shows patents from the 1840s to the 1960s.
Our Advanced Train Control System (ATCS) computer display shows Norfolk Southern train locations in real time.
The Southern Railway caboose #X3115 remains under restoration and is closed to the public. It will reopen soon!