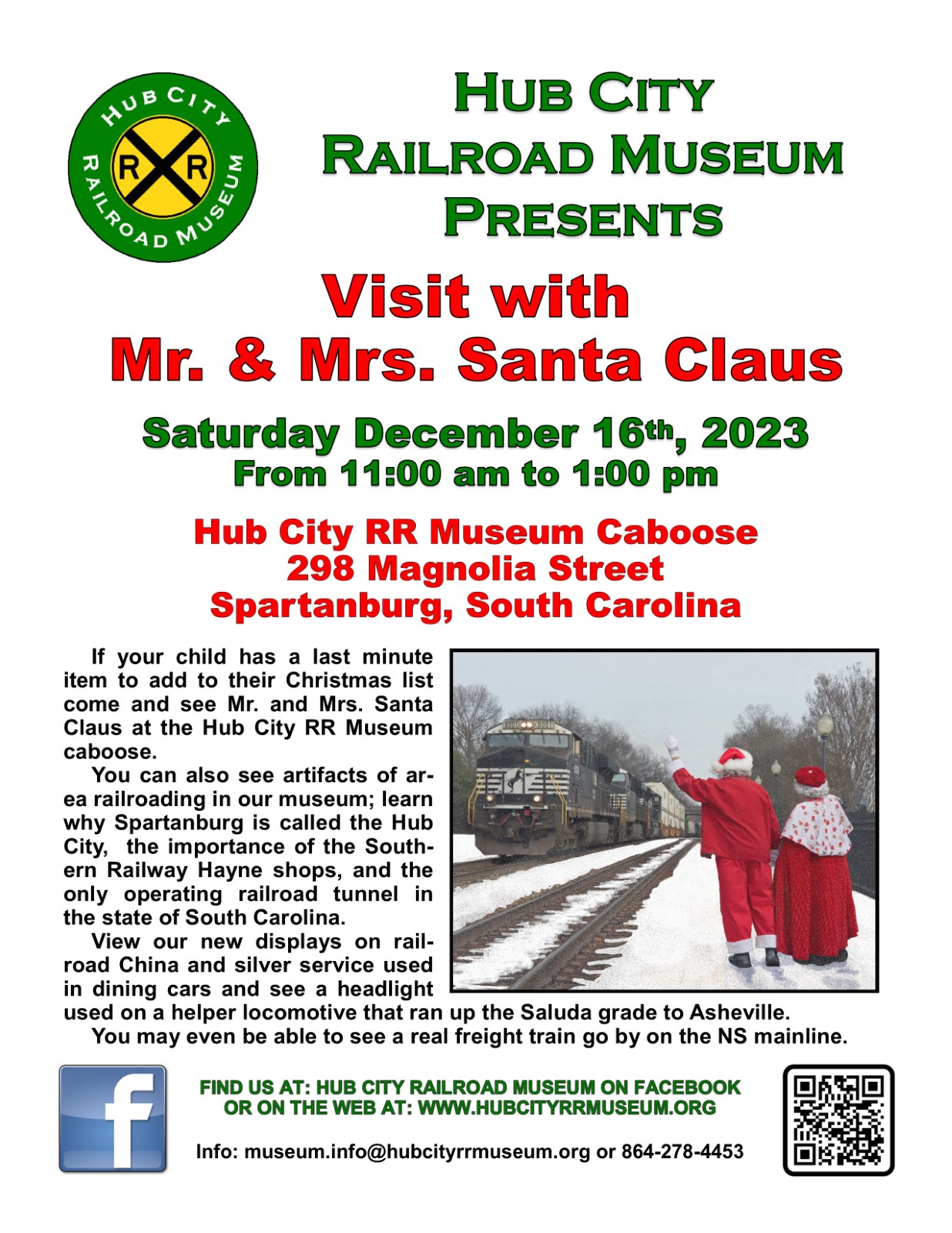 If your child has a last minute item to add to their Christmas list come and see Mr. and Mrs. Santa Claus at the Hub City RR Museum caboose.
Saturday December 16th, 2023 from 11:00 am to 1:00 pm. [Details]
You can also see artifacts of area railroading in our museum; learn why Spartanburg is called the Hub City, the importance of the South-ern Railway Hayne shops, and the only operating railroad tunnel in the state of South Carolina.
View our new displays on railroad China and silver service used in dining cars and see a headlight used on a helper locomotive that ran up the Saluda grade to Asheville.
You may even be able to see a real freight train go by on the NS mainline.